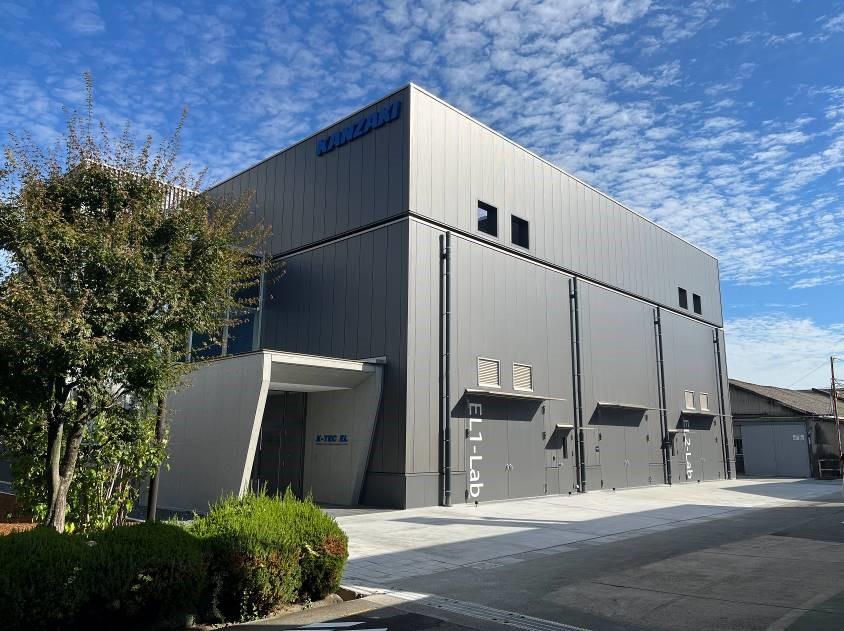 KANZAKI Kokyukoki Mfg. Co.,will commence operations in November 2022 at K-TEC EL, a new testing facility designed to improve development speed and reliability towards a decarbonized society. Ltd.
KANZAKI Kokyukoki develops, manufactures and sells transmissions for industrial machinery such as ride-on lawn and garden tractors, tractors, and construction equipment, as well as marine gears and machine tools. In this test building, performance and durability tests will be conducted specifically on electric transmissions. The introduction of the latest testing equipment will establish the reliability of electric products and accelerate development speed. In addition, based on the concept of a "Model Test Facility", a tour route* has been set up on the second floor to allow customers to observe testing in action, giving them a feel for the latest technology and offering a chance to observe high-quality manufacturing.
■Outline of New Test Building
Name of test building: K-TEC EL Completion date: September 28, 2022 Building area: 626.66 m2 Total floor space: 1,089.81 m2 Main Test Content: Performance and durability testing of electric transmissions
※Tours are not available for the general public.