Hydraulic front wheel Drive developed for mower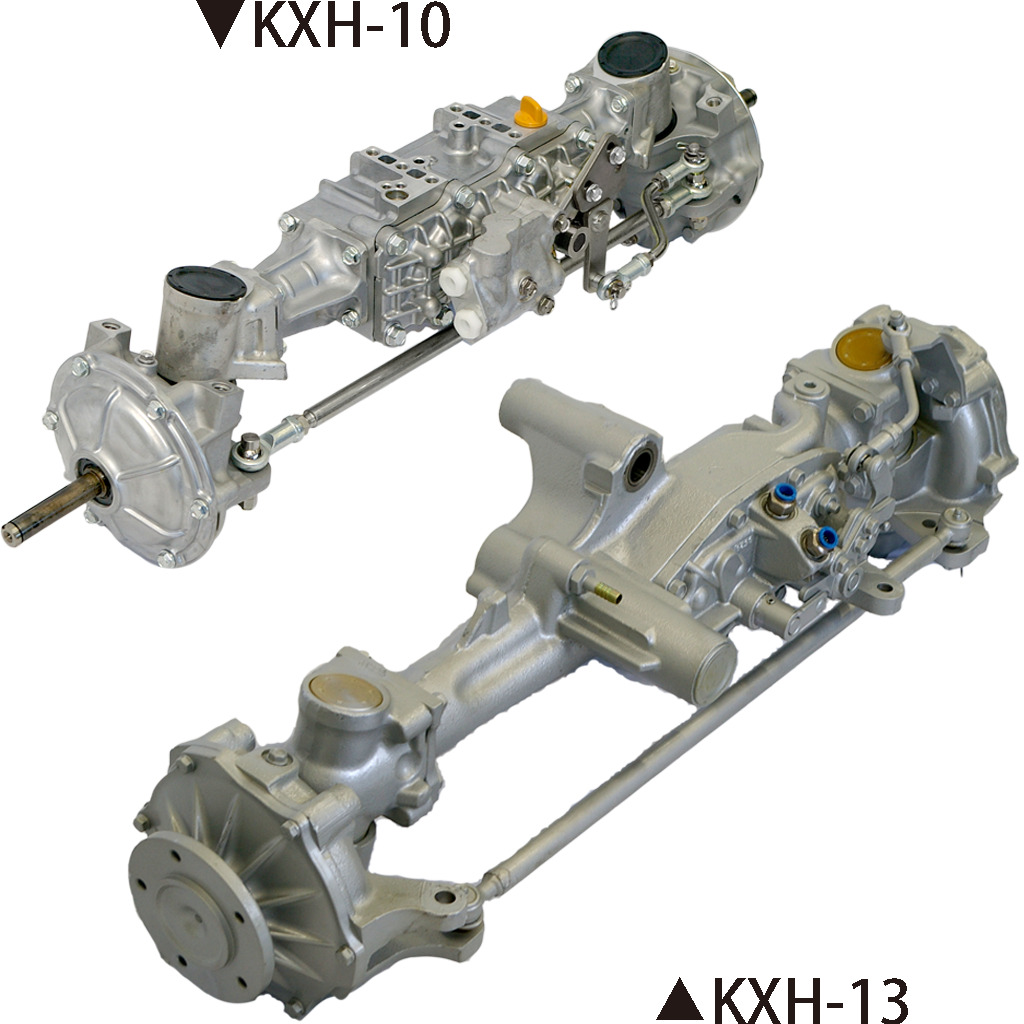 Features

Will not damage turf due to well controlled front tire speed.
Able to make the tightest of turns (same as 2WD vehicle).
On-Demand 4WD with no need for shifting reduces energy loss and makes shift lever unnecessary.
(KXH-13) Available for front attachment installation.